Halloween is less than a week away, so I thought I'd compile my top five games to play over this time of  year. Here they are in no particular order, I think any or all of them would be great to play, depending on player count and time.
Call of Cthulhu: The Card Game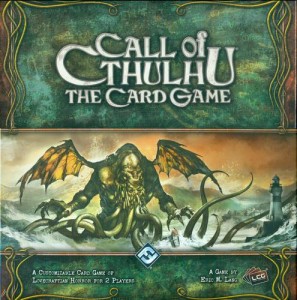 In this Living Card Game from Fantasy Flight two players choose cards from eight different factions to build their deck in attempts to win 3 story cards. By doing so you delve deeper into the classic H.P. Lovecraft mythos. My wife and I really enjoy this one, and even the single core set has provided many hours of horrific enjoyment.
Mansions of Madness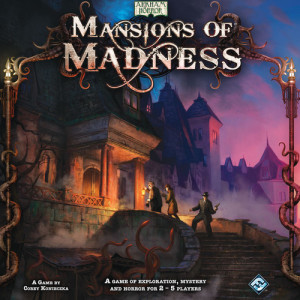 Another Lovecraft game from Fantasy Flight. What can I say they know how to make great games that tell fun stories, especially in the Cthulhu Mythos. In this game all players except one are working together to stop some horrific scheme from succeeding. The other player is controlling all the monsters and trying to stop the good guys from foiling their plans
Betrayal at House on the Hill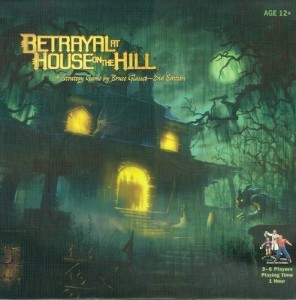 All the players are in a house, a spooky house on a hill. They explore the house and collect knowledge and various items until all of a sudden something happens and one of the players gets possessed or something worse and all the players have to rush to put an end to the madness. Always a good story to be had, win or loose for the players
Dread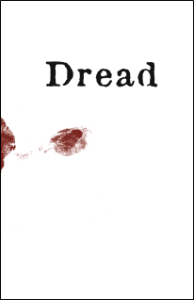 This is sadly the only game on my list, yet its still on my top five list, how is that possible? simple because its amazing and I want to play it so badly. In this diceless roll playing game a GM tells a horror story such as campers being hunted down by a werewolf and for the players to do get away or do any task really they have to pull a brick from a Jenga tower, if the tower falls the character will die at some point in the story. Tension is always present and keeps the players focused as the tower is always shaking in front of them reminding them of their potential downfall.
Werewolf / Ultimate Werewolf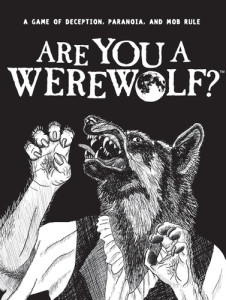 This is a classic, a simple card game where each card has a roll on it. The main roles being a villager or a werewolf. Each round players will close their eyes and the werewolves will open theirs and point at a victim. When all the players open their eyes the victim will die and the rest of the villagers will have to select another player to accused as the werewolf and kill them. If the players get all the werewolves by the end of the game they win.